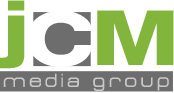 This is where our staff and co-founders rant, rave, and reflect to give you a better insight into our agency.
Blog Archive April 2012
Posted on:
April 30th, 2012

I can't begin to tell you how many times this has happened. We're talking to a company about helping them redesign their website, they are getting a few bids on the project, and they call to let us know that they chose the company with the lowest bid. Hey, no problem, we have plenty of work to keep us busy. Three months later, I inevitably receive a phone call from a man or woman in a panic. Their boss or CEO is demanding to know about progress on the website,...
read more...