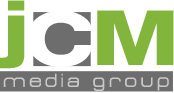 This is where our staff and co-founders rant, rave, and reflect to give you a better insight into our agency.
Blog Archive May 2012
Posted on:
May 25th, 2012

Facebook's IPO has been a major subject in recent news, but its beginning was rather humble. Facebook began as a social media interactive group between college students around the nation, and in order to sign up, a university e-mail address was required. Slowly, colleges and universities added their names to the sought-out list, and the rate of active users on Facebook increased dramatically. When Facebook was opened to the public, it was a unsettling for some college users bec...
read more...
Posted on:
May 9th, 2012