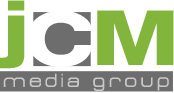 This is where our staff and co-founders rant, rave, and reflect to give you a better insight into our agency.
Blog Archive November 2013
Posted on:
November 14th, 2013

Hey, this is Jeff, and I wanted to share my thoughts on the most recent and "trendy" topic in our industry - responsive web design. You've probably heard of it, but maybe you don't know exactly what it is. In a nutshell, responsive design is a way of coding HTML and CSS elements of a web page to conform to the size of the device that it is being viewed in. Device hardware comes in a plethora of viewer sizes, so in order for a website to look right on every device, a lot of considerations come in...
read more...