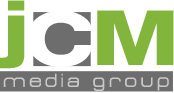 This is where our staff and co-founders rant, rave, and reflect to give you a better insight into our agency.
Posts under category "Marketing"
Posted on:
July 19th, 2013
Women from every pocket and each crevice of the world hold onto misconceptions about their body image. It goes without saying that much of the female advertising does little to improve these skewed conceptions. The turn of 2004, Dove aimed to broaden the definition of beauty—encompassing the discovery that a mere 2% of woman around the world describe themselves as beautiful! (Wow.) The Campaign for Real Beauty marked itself as one of the first companies to truly harness the broadened conce...
read more...
Posted on:
June 27th, 2013
Posted on:
June 13th, 2013
Posted on:
June 6th, 2013
Posted on:
May 2nd, 2013