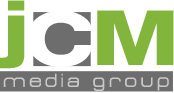 This is where our staff and co-founders rant, rave, and reflect to give you a better insight into our agency.
Is charitable marketing a scam?
Posted on:
June 6th, 2013

Charity programs have become a widely recognized and accepted affiliation of the marketing world over the course of many years and are often used to raise funds that will promote effective social change. In 2012 alone, the United Stated generated about $1.5 trillion in charity revenue, and these staggering numbers seem to be growing. It is no surprise that an increasing number of businesses would transition charitable advertising into marketing concepts.

According to Mara Einstein, author of "Compassion, Inc., How Corporate America Blurs the Line Between What We Buy, Who We Are, and Those Who Help," cause-related marketing manipulates society's social agenda and "does not provide a point of product differentiation."

Marketing is frequently viewed as a clever manipulation tactic used to push some product or service, but is rarely seen to be an avenue of positive social construction or a method of charity. Despite the growth of charitable advertising, negative connotations are tied to companies that match up to generate revenue for a cause. However, this stigma, as well as Einstein, fails to recognize the constructive light under which social reform shines. The trick here, I believe, is tying a charity to the correct brand—and doing so in a way that promotes positive change, rather than reformation of a bank account. For example, Compassion International, an advocate that provides sustainability for impoverished children, has been tied to many brands in Christian music. Ranked very high for their transparency, low fundraising and administrative costs, and high revenue, Compassion is a successful example of charitable advertising. It successfully conveys a brand mission, rather than the simplicity of a product attribute, as Einstein argues as important. This is perhaps the only idea upon agreement between Mara Einstein and myself.

Einstein argues, "A brand cannot be compassionate. Only people can." She overlooks the seemingly obvious fact that all brands are comprised of people who are passionate enough about a cause to tie their brand to it. Take for example Tom's "One for One" slogan: the brand ambassadors the necessity of a pair of shoes as tied to health and welfare. Tom's advertisements sell themselves because of the nature of compassion tied to the brand itself.

Although numerous studies support Einstein's argument that charitable marketing pursues short-term fixes for long-term ills, I think criticism is an easy reach and disallows the "small" marks of charity revenue. It is an overgeneralization and false optimism to think that any group of people, no matter the level of compassion, could permanently put an end to world hunger, water shortage, absence of medical care, and lack of education. Not only to consumers demand charitable marketing, but I would argue at their pursuit of such causes, even if it were not present in the media. My optimism argues that humans maintain an inherent desire to serve others.