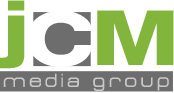 This is where our staff and co-founders rant, rave, and reflect to give you a better insight into our agency.
Brazil Protesters Use Ad Campaigns for Dissent
Posted on:
June 27th, 2013
Protests in Brazil, the largest rally seen since impeachment of President Fernando Collor de Mello in '92, began as an outcry against the government's attempt to raise bus and subway fares in Sao Paolo. Some 250,000 citizens gather in the streets, arguing that if the fiscally irresponsible government wishes to spend millions of dollars on the 2016 Olympic Games, scheduled to be held in Brazil, then they can surely eliminate or lower transportation fares. These cries have also transcended into dissent of political corruption and the silence of current President Dilma Rousseff.

Dissenters have coined several key slogans in their campaign against corruption. The first is ripped from a Fiat ad campaign created for the Confederations Cup in Brazil reading, "Vem para a rua" (Come to the Street). It has also turned into trending hashtag #vemprarua on Twitter, and many protestors hold signs stating that they have left Facebook to join the streets. "That phrase actually comes from a Fiat commercial," explains Sophia Montero, an 18-year-old student told Financial Times. This slogan was chosen as a disagreement to the paradox of FIFA's multi-million dollar stadium as compared to the schools, hospitals, and security measures of Brazil.



Another slogan that has been adopted comes from a Jonnie Walker commercial formerly aired in Brazil only. The campaign read, O gigante acordou" (The giant has awakened), featuring a mountain turning into a stone man, and ironically stated, "The giant is no longer asleep. Keep walking, Brazil." Take a look for yourself:





Other protestors have gotten creative as well, using some of the following signs (translated to English):
Roses are red, the color of revolution. While I change the nation, you watch television.
70% of Brazilians are functionally illiterate. Enough alienation, we want education!
This is more than a protest against fare increases. It's a scream by people who can not stant corruption any more.
A mute society does not change.
It's not possible to stop an idea.
Brazil, how about you start loving me back? I'm sick of the platonic love.
If not now, when? If not us, who?

To see more, visit New York Times to see a photograph featuring protestor signs in both Sao Paolo and Recife.

New York Times Photo Map

"The people don't want political parties as they are now: full of money, as if they were private clubs," Congressman Jose Antonio Reguffe told the Correio Braziliense newspaper. "I think the transformation will not come from us politicians, but from the people."