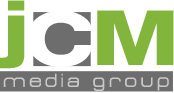 JCM Q & A
Most of the Request for Proposals that we receive ask many of the same questions. Here are some common questions and our answers.
JCM Question & Answer
How do I submit a Request for Proposal?
You can submit RFP's to contact@jcmmediagroup.com. Please note that because of the time involved in creating the most thoughtful and professional responses, we can only draft official proposals for accounts with an estimated value of 100K or higher. If your scope of business or project needs are less than 100K, the most expedient way to start the process will be to have a meeting or a conference call so that we can provide you with an accurate and itemized statement of work.
Please note that RFP's that do not include the estimated account value will be considered incomplete.
What is the difference between a Proposal and a Statement of work?
A Proposal is the most thorough response to an RFP or RFI. It usually is reliant upon a large amount of upfront work in the scope of brand research, strategy planning, budgeting, archetyping, Q&A responses, resource management, and more. An official Proposal may look something like this.
A Statement of Work, on the other hand, is usually most appropriate when the client has a pretty strong idea of their needs, and a full proposal with research and strategy isn't necessary. An SOW breaks a project down into its key components to create an easy-to-understand document outlining our approach.
How do you price your services?
We aren't the cheapest horse at the race, but we have a strong track record of winning for the clients who bet on us, and we aren't as expensive as you might think. We are very good at quoting projects and have never gone over budget unless there was an agreed upon addition to scope mid-way into a project. Schedule a call to discuss specifics about rates with an account manager.
Our most important company characteristics that influence our ability to quote accurately and exceed expectations within budget are experience, communication, strong project management with key milestones, and client-focused dedication.
Please provide insights into your company's organization structure including how many employees and/or contractors work for the company.
Jeff, Cody, and Mark are the three co-founders. Jeff leads accounts. Cody leads creative and design. Mark leads development, interaction, and programming. Our current employees include two account managers, a SEO specialist, a research and strategy manager, a graphic designer, a front-end developer, two software developers, and three administrative assistants. Every new account is staffed with a dedicated team to ensure cohesion of strategy and design as well as efficient communication and collaboration.
Do you rely on outsourcing or freelancers?
Rely? No. Use? Periodically. Generally, Jeff spearheads the content writing portion of a website build that includes a need for copywriting, but if we are backlogged, we have used a freelance writer in the past that we have a 5 year working relationship with. We have also used a videographer freelancer for some video production projects. We work with a local film director/producer who we have a longstanding relationship with. And in either of these scenarios, we maintain creative control and management of our contractors. That said, anything having to do with design, programming, and web marketing strategy is all done in-house, with the main team leaders in each of these areas having an equity stake in JCM, which adds tremendously to their dedication to each project.
What is your mission statement?
"To create innovative, interactive, and integrated digital marketing assets that strengthen communities and drive financial success for our clients and partners."
Please list the industries and business lines your customers represent.
Currently: healthcare, technology/software, automotive, retail, real estate, professional services, government, and non-profit.
Describe how your company handles customer support and technical assistance. Do you have a toll-free number? What are your support hours?
Service requests can be submitted by email or over the phone. We then enter them into our issue-tracking software and immediately begin working on a resolution. A follow-up email or phone call will be made as soon as the issue is resolved. Your account manager is available 24/7 at 800-383-0582
Describe how your product handles backup and recovery of data in the event of a system failure.
We can create customized hosting solutions based on individual client needs. For a site with the amount of traffic and functionality, we recommend server redundancy, database mirroring with a master-slave configuration and 15-minute automatic backups, and an automated switch to flip over to the backup database if necessary.