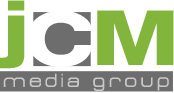 We have deep category experience in healthcare, auto, government, technology, real estate, professional services, nonprofit and retail. Here's a smattering of recent work.
The Challenge
Because Magic Bagger was a brand new to market product, the goal for the site design was to merge the excitement of a brand new product that meets a real need, with a sense of longevity and trust that can often be missing from new product offerings.
The Solution
For a product designed to keep food fresh for longer, it was clear that the creative angle for the website direction needed to convey "fresh" and "clean." Shades of green and blue convey instinctively the brand message of the product's key benefit.
Integrating their website with social media proved to be an important mechanism for continuing the conversation about the Magic Bagger product with customers and potential customers. Adding social media to the mix also created an opportunity to improve search engine rankings.
Visit the website