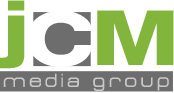 We have deep category experience in healthcare, auto, government, technology, real estate, professional services, nonprofit and retail. Here's a smattering of recent work.
NoPerverts.com
The Deets
Client: No Perverts
Goal: Identity/Design/Development/Media
Role: Creative/Digital Agency
The Challenge
To build a fully functional dating website, with enough features for it to penetrate part of the online dating market, at a fairly modest budget.
The Solution
We spent a decent amount of time in the Discovery phase to weed out all of the fluff and really dive down to the core of what a dating site needs to be in its first marketable instance. This allowed us to decide on a list of features and functions that we all agreed not to deviate from, in order to get this project off the ground with a limited budget. After only a week of being live, and with barely any marketing, the site has already gained over a thousand users and counting.
Visit the website