We have deep category experience in healthcare, auto, government, technology, real estate, professional services, nonprofit and retail. Here's a smattering of recent work.
Offering Just Quality Blog
The Basics
Client: OJQ
Goal: Blog Design
Role: Creative/Digital Agency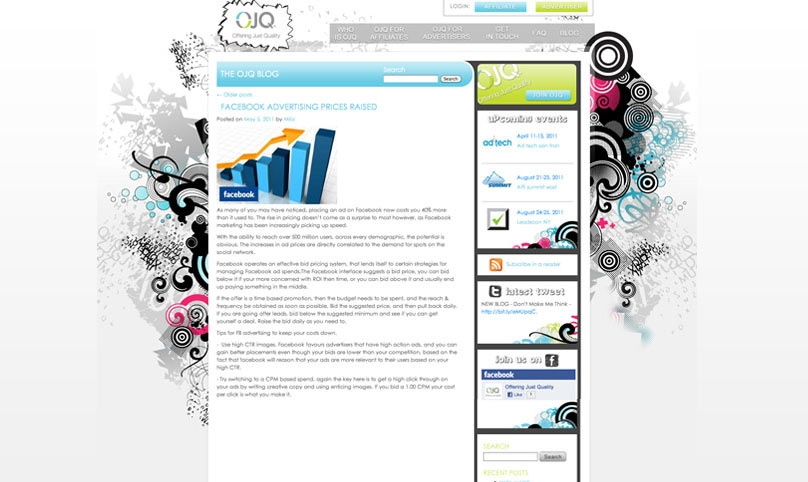 The Challenge
Affiliate marketing company, "Offering Just Quality" (OJQ) hired our creative team in October of 2010 to develop a custom design for their website and blog in order to enhance their web presence with a clean website design, and frequent blog posts to supplement their social media efforts.
The Solution
The design direction was to create edgy, intriguing imagery that would capture and hold attention to persuade viewers to explore the content provided on both the dynamic website and the frequently updated blog.