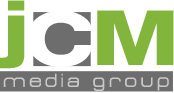 Ecommerce
Learn a little bit more about how and why we implement the solutions that we have found garner the strongest results.
Choose Your Platform
Online shopping has taken over a substantial portion of the brick and morter commerce industry. Most businesses cannot thrive without an eCommerce presence. JCM has developed the tools necessary to develop custom solutions on top of industry leading open source software to help your brand make the digital transition.