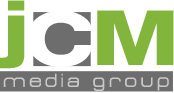 Magento
More than 200,000 merchants worldwide put their trust in Magento. Magento solutions drive real business growth.
Magento: Enterprise Class eCommerce
Magento's flexible, feature-rich eCommerce solutions help you get the most from your online store.


Featured Magento Project:

"Throughout my career I've been a part of four website redesign projects and I can honestly say working on the Paragon Stairs website with Jeff and JCM has been my favorite project." - Reece O'Neill, Paragon Stairs
Read more on

Magento Community Edition is an Open Source platform that is totally free to get your shopping cart website started. Used by tens of thousands of online stores, Magento Community Edition is one of the most robust, free eCommerce platforms available. Because Magento Community is open source, it has been, and continues to be, developed by a pool of talented developers worldwide.
Custom-developed software solutions can often be cost-prohibitive, so leveraging the power of an existing application platform gets you right where you need to be faster and cheaper. However, pre-existing software has inherent limitations. That's why JCM offers development customization on the Magento Community platform.
Magento Community provides the framework. We finish the construction to your specification.
Contact JCM today to talk about what how we can make Magento work best for your company!
Pricing Information:
Our design and development rates are by the hour, but the list below will give you an idea of budget starting points (projects vary, but these are rough estimates) -
* Design enhancement projects start at $5000
* Premium Magento template customizations start at $10,000
* Magento Community custom extensions start at $10,000
* Custom Magento designs start at $50,000
* Magento Community development forks start from $80,000