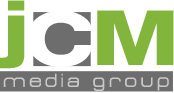 OpenCart
A robust eCommerce solution for Internet merchants with the ability to create their own online business and participate in eCommerce at a minimal cost.
OpenCart: A powerful open source shopping cart
OpenCart is a turn-key "out of the box" solution. You simply install, select your template, add products and start taking orders.
Larger companies may find that their business requires features and options not available in the standard application framework. Not to worry, JCM has three years of OpenCart custom development experience including:
Custom pricing logic
Dropshipping API integrations
Weight-based shipping calculations
Loyalty points program integration
Custom merchant processing through multiple vendors
Marketing automation integration
Automated quantity updating
Custom tax zones
And much, much more…
Check out all the standard OpenCart features, and then contact us to talk about how we can get OpenCart working for your business.
- Open Source Code

- Documentation

- Unlimited Categories

- Unlimited Products

- Unlimited Manufacturers

- Templatable

- Multi-Language

- Multi-Currency

- Product Reviews

- Product Ratings

- Downloadable Products

- PCI Compliant

- Automatic Image Resizing

- Multiple Tax Rates

- Related Products

- Unlimited Information Pages

- Shipping Weight Calculation

- Discount Coupon System

- Search Engine Optimization (SEO)

- Unlimited Module Instance System

- Backup & Restore Tools

- Printable Invoices

- Sales Reports

- Error Logging
Pricing Information:
Our design and development rates are by the hour, but the list below will give you an idea of budget starting points -
* Design enhancement projects start at $1000
* Custom Opecart design templates start at $10,000
* Opencart development additions start at $5000
* Opencart from scratch development or custom forks start from $40,000