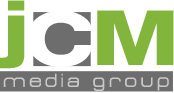 Shopify
Whether you sell online, on social media, in store, or out of the trunk of your car, Shopify has you covered.
Shopify Custom eCommerce Design
Shopify, unlike the other two platforms, is a hosted and managed eCommerce solution that is an ideal choice for small to mid-sized businesses. There is a monthly cost to use the platform, but it removes a lot of the headaches of managing your own eCommerce platform such as software updates, PCI compliance, and more...
Contact JCM today to start discussing your custom Shopify implementation!
Let's take a look at some of Shopify's standout features:
Fully customizable design
Easy to use CMS for marketing and informational pages
Easy product management
Order management application
Marketing tools for SEO and Google Product submission
Level 1 PCI compliance
Visit the Shopify website