Website Design / Videography / Floor Plans
University Towers, or U Towers for short, has undergone massive renovations since new ownership took the helm. With the recent overhaul, an outdated website was no longer going to cut it. When U Towers hired a new marketing manager, Nick, his first task was a website design overhaul. Nick commissioned JCM for the job.
One of the key benefits of University Towers is its location near U of M's South Campus. We wanted to capture the energy of the location, so we took some video equipment across the street and shot a time lapse video of the U Towers building. Using HTML 5 technology, we made a fullscreen video background for the homepage of the new website. The site was built with responsive design and WordPress as a CMS platform so that Nick could takeover content production at the project's completion.
University Towers wanted to be able to give potential renters a unique way to visualize the different types of apartments they offer.
JCM designed detailed floor plans for all of the apartment types offered by U-Towers. The floor plans are located on the University Towers website for potential renters to look through when deciding on an apartment that fits their needs.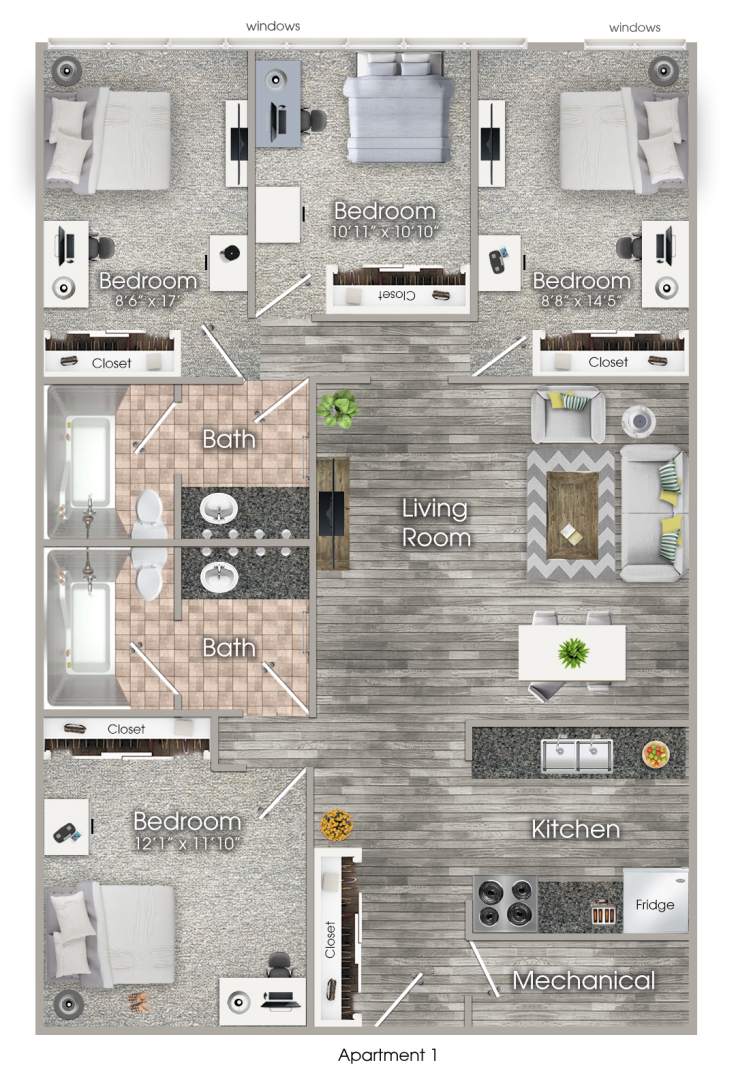 JCM was called up to create a marketing video to play on loop in the University Towers lobby.
Combining video clips, hotel photgraphy and Ann Arbor commons photos, JCM was able to create a video that represented the Ann Arbor Area and the features of the luxury apartment building.