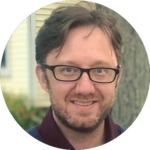 Hey there! Pardon the interruption, but the way you were using our site tells me that, statistically speaking, you probably have a question.
So just ask, and I'll do my best to help.

I won't put you on an email list, and I won't ask you to get out your checkbook. I'll simply reply with a few ideas on how to tackle your problem. If you want to discuss working together, we can talk about that, too, but I won't push – just an attempt to be helpful with no unwanted follow-up.
So… how can I help?

Jeff, JCM Head of Accounts